FSM CEO John O'Shaughnessy joined other impact investing leaders in a breakfast panel discussion at the Investing for Global Impact event on September 6 at the Baumhart Center of Social Enterprise and Responsibility at the Loyola University—Chicago.
With John O'Shaughnessy, three other industry leaders—Kate McAdams, managing director of Arabella Advisors; Priya Parrish, CIO for Impact Engine; and John Weakliam, CEO of Vita—shared trends and possibilities for the impact investing field. Seth Green, director of the Baumhart Center, moderated the discussion.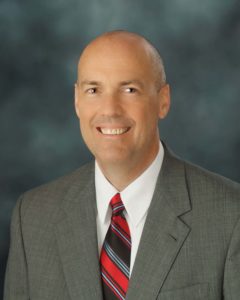 According to the center's report, the speakers identified three major directions for impact investing:
Collaboration and partnership among people and companies with diverse professional background who are intent on using resources to focus on outcomes. "Impact investing calls for cross-sector collaboration and partnership," said Priya Parrish. Impact investing attracts investors who hope to accomplish greater social and environmental (as well as financial) return on their investments.
Impact investing is not a "one-size-fits-all" approach. Investors will have their own motivations for investing, tolerance for risk, and degree to which they need or want their impact investing to reflect their mission. Investors should "never compromise on the process you go through to determine how you might actually integrate something that produces positive returns," John O'Shaughnessy said. "Understand it, be informed, make really good informed decisions."
You don't have to be a Wall Street genius to participate in impact investing. As John O'Shaughnessy said, the average person can invest through groups like Swell Investing or ESG (environmental, social, and corporate governance) funds managed by financial services companies.
At the end of the discussion, John Weakliam spoke about the Vita Green Impact Fund, which works with rural communities in Eritrea and Ethiopia to grow food to feed families, gain access to water and sustainable household energy, and develop skills for sustainable and healthy livelihoods. The carbon emissions savings generated by the fund are sold on voluntary carbon markets and the income is used to repay investors. Creating an impact investing vehicle that funds program work moves the entity toward self-sustainability—an exciting prospect for impact investing.